Lectures & Workshops
by Ricky Seabra
Ricky Seabra is a performer, designer and researcher with a BFA in Communication Design from Parsons School of Design and a Masters in Design Research from the Design Academy Eindhoven the Netherlands. In his performances he combines design and activism to speak of politics, memory and poetics.
Seabra has projects, research, lectures and workshops in the areas of architecture, heritage, constitution, dance, theater, cinema, visual culture, design and space habitability studies.
contacts: yo@rickyseabra.com or +55 21 8204-5382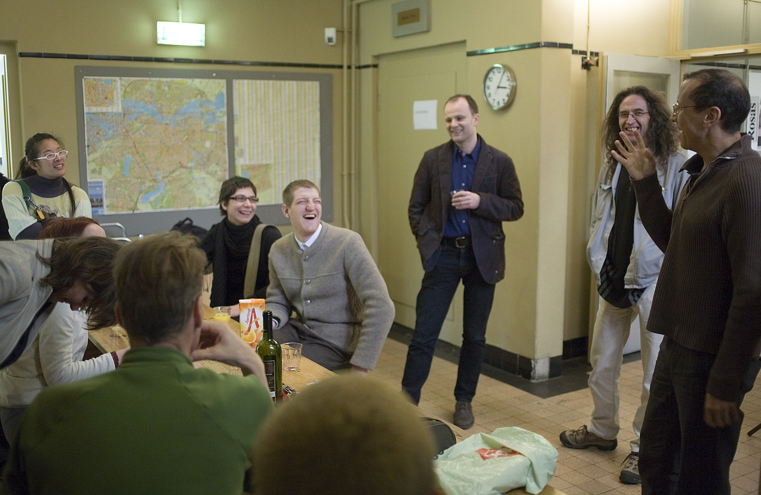 ---
Theater-related:
---
Artivistism: navigating between art and activism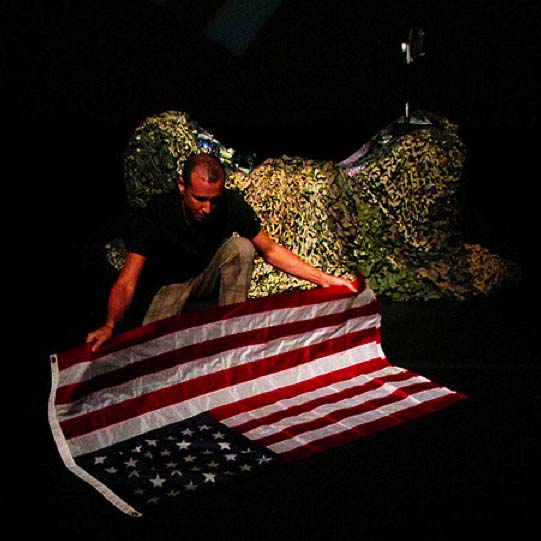 This workshop will explore the creation of performance, dance and theater around the problems that most plague the participant's local city, their country and the world. Ricky Seabra always combined art and activism in his work. From "Empire Love to Love You Baby" on post-9/11 American, to "Isadora.Orb" that speaks of his activism with NASA and ESA to push for artist participation in space programs. From "Koyaanisqatsi Performance" that speaks of new prophecies of how Brazil can save the world, to "Preambles" his latest work; an interactive performance in which Seabra persuades his audience to rewrite the Preamble to the Brazilian Constitution. Seabra recently contributed a chapter to the book Community Art; The Politics of Trespassing along with such artists as Richard Schechner, Jan Fabre, and Hans van Maanen.

• Seabra will speak about the successes and difficulties of combining art and activism and show examples of his own works and that of other artists.
• Together with Seabra, participants will create inventories of their desires, motivations and levels of identification with various social, political, economic and environmental issues.
• Then, after being debated, Seabra will help participants translate the poetics, aesthetics and politics of these issues to the body and the scene without pamphleteering.
---
Renting the shade of a tree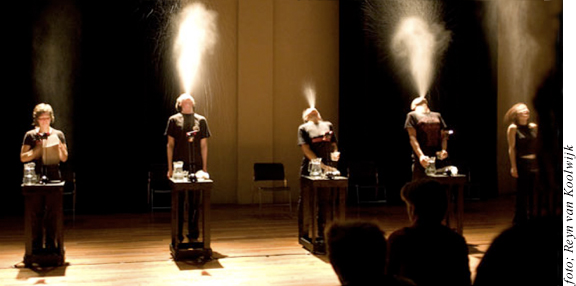 Workshop given by Ricky Seabra and Belgian director Dirk Verstockt* based on the workshop they gave in 2008 to nine professional artists at the DasArts School of Advanced Studies in Performing Arts in Amsterdam. The workshop will expose participants to the 17 most urgent global problems as described in the book "The Meaning of the 21st Century" by James Martin.
The main purpose of Renting a Shade of a Tree is to confront the artists involved on two distinct levels:
1. to offer artistic and performative missions based on a strong awareness of the relationship that the artist has with its audience.
2. drive the artist away from personal obsessions by offering content in a social, ethical and environmental to be confronted.
>>> Read more about workshop given by Seabra and Verstockt at DasArts <<<
---
Relevance, imagination and avoiding cliché in the creation of performance, dance and theater.
This workshop is aimed at students and professionals in performing arts and the people who are in transition to the arts. Seabra introduces the importance of writing as the source of the poetic image. With writing techniques and instigation of the imagination, the participant creates content (which for he or she) will be unprecedented performance, dance or theater through:
• techniques to organize and cross ideas, desires and abilities
• repeat the act of editing
• recognize the relevance of the content explored
All this should result in works that cause awe and enchantment.
Participants may bring to the workshop ideas they want to develop. They can come without any ideas. They may come from theater or dance, and may never have stepped on a stage.
Seabra will discuss how to avoid the most common clichés used in the performing arts and will help participants to understand and to speak about their own motivations and influences. Participants will be encouraged to sketch a larger work and show a scene (or scenes) of the material being processed at the workshop.
---
Exploring unconventional talents
One day minimum, maximum two days.
---
Lectures/Workshops on Art & Design
---
Workshop: The Curious Art Deco of the Cariri and a new methodology for heritage preservation through Design.

This workshop proposes a new methodology for the aesthetic, operational and hydrographic recovery of Brazilian cities. Seabra emphasized the importance of the "designer craftsman" in strengthening the identity and recovery of degraded areas through the concept of "sampling". Seabra presents examples of heritage recovery/reconstruction of two American cities, two European and two Brazilians. Seabra first shows his recovery methodology applied to the cities of Juazeiro and Crato in Cariri. Then participants will explore their own city, photograph it, bring material to the workshop, discuss and design solutions to urban problems in the areas of aesthetics, operationality and river recovery. Participants must have a digital camera. They need to know or master rendering programs like Photoshop or a 3D program.
---
Lecture and Workshop: Discover your inner visionary
This workshop exercises the imagination through what Ricky calls "Visionarianisms", projects that because of their outlandish nature will never be executed. This practice exists in the architectural history of the great capitals of the world. In Brazil, this practice is almost non-existent. (Brasilia does not count since it was actually realized). Seabra gives examples of this practice in his own work and that of other artists and architects and demonstrates how to dream big can stimulate much needed debate on urban and social issues.
In the lecture version of this workshop, Seabra proposes that the audience exercise an outlandish vision for his or her city by the end of the lecture.
---
Lecture: Brokeback Mountain, love vs. The Soul.
Seabra builds the argument that the film is not necessarily a love story and that its greater message was overshadowed by the drama being played out between two men. The performer, designer and researcher Ricky Seabra analyzes the movie and its various symbols revealing that the film is not a story about the heart but a story about the suffering, processes and mainly, the betrayal of the soul.
---
Lecture: Portrait of an activist-artist as an ageing artist-activist.
This lecture is a presentation of the essay of the same name by Ricky Seabra published in the book Community Art; The Politics of Trespassing. Seabra talks about his experience of making activist art and shows the successes and difficulties of navigating this place of friction between art and activism. He presents several cases in which he himself (and other artists) have combined art and activism and the opposite: when activists try to take make use of artistic conventions to advance their causes.
---
Lecture: New York's post 9/11 convalescence through the media and pop culture
Seabra shows how over the last ten years the U.S. has been dealing with the absence of the Twin Towers since the attacks through films, commercials, and pop culture. The world has focused immensely on the consequences of the attacks on politics and religion. But few speak of how it represented the loss of an amazing landscape for the New Yorker. Seabra lived there seven years and even wrote a monologue, with much critical appraisal: Airplanes & Skyscrapers. Seabra shows instances in which pop icons such as David Letterman, Sex and the City and others dealt with the mutilation of Downtown Manhattan.
---
Lecture: Star Spangled Disasters
America is a curious Empire in that it has an obsession with creating imagery of its own destruction. For the past decades a plethora of images created in advertising, cinema and television could have served as omens for 9/11. But even after the attacks the obsession continues and we insist on predicting something even larger and worse to come.
Just as Calvinism in Holland is something that permeates both Protestant and Catholics cultures there, the notion of an American Armaggedon (our 'perishability') is a trait that permeates both Conservative and Liberal veins in America. The film industry in particular is the prime disseminator of these images. Is Hollywood a pusher of this drug or is the thirst for destruction deeply embedded in 'Americanness'?
In this presentation I look for the 'culprit' not only in Hollywood, but in our dramaturgical relationship with the Star Spangled Banner; a curious anthem about one image and one question which in my opinion is being misinterpreted in such a way that incapacitates us to visualize peace and the real question posed by Francis Scott Key.
---
Workshop and Lecture: A design of post-Olympic consciousness.
Design has always been part of the Olympics; from logos to vignettes from the development of sports venues to urban spaces. What is our role as designers in this Olympic process? In the coming years we will be hired for many tasks, to market, embellish and sell concepts. We have to question our involvement in projects that are cosmetic, palliative and temporary. We must raise our voices when projects are to cover up and lie or deceive. In a city with problems such as the one that assail Rio, we run this risk. In this workshop we will work out in drawings and converse about innovative and unconventional ideas for the big event. Let us imagine and create, but mostly we innovate and get radical. How can our design reflect and communicate the desires and hopes of a nation undergoing profound transformation? Are we going to show-off as designers? Or are we going to help implement lasting solutions that go beyond 2016 and leave a true legacy for the city? Our main role is to solve problems. And Rio has many problems. We must contribute our way of thinking to the whirlwind of ideas that are coming our way. It's easy to fall into the thinking of the Olympics as an end. But it should be thought of as a rehearsal for something much larger.
---
Lectures on space exploration

---
Lecture: Isadora Module, a module for the Arts and Humanities for the International Space Station.
This is based on Seabra's Masters Thesis he wrote while enrolled in the Design Research program of the Design Academy Eindhoven.
---
Lecture and Workshop: The Brazilian Space Station: SAUDADE
---
Lecture and Workshop: Lunar Architecture
This lecture has been given to students of architecture and aerospace engineering at the Technical University of Delft.
---
Lecture and Workshop: Habitability in orbit
---
Ricky Seabra is a Brazilian-American performer, designer and researcher graduated from Parsons School of Design NYC with a masters in industrial design at the Design Academy Eindhoven in the Netherlands. From 2002 to 2006 he was a resident artist at the Kunstencentrum Nona in Belgium, where he created the shows Airplanes & Skyscrapers, Isadora.Orb, and Empire Baby Love to Love. His last show Koyaanisqatsi Performance was created in residence at the KaaiTheater in Brussels. He has shown his works in venues such as Menagerie de Verre in Paris, National Review of Live Art in Glasgow, Culturgest Lisbon, Les Halles de Schaarbeek in Brussels, De Brakke Grond in Amsterdam, Itau Cultural São Paulo, SESCs all over Brazil as well as the main Brazilian theater festivals. Seabra has lectured at aerospace industry conferences in Europe and America and is one of the pioneers in art activism to incorporate the arts and humanities into space programs. Seabra has a cultural production company, Belas Estratégias, which curates festivals and consults art projects with partners and associates Andrea Jabor of Arquitetura do Movimento and Bia Jabor of Casa Daros.
* Dirk Verstockt (who gives "Renting the shade of a tree" workshop along with Seabra), is graduated in modern history by the faculty of Literature at Wijsbegeerte (1981) and holds degrees in direction, playwriting, theater arts education and coaching and improvisation. He is a well-known figure in the cultural scene in Belgium. He has translated various Lillian Hellman's books into Dutch, wrote three plays, directed more than 40, coached actors for TV and cinema, is the moderator of seminars for various festivals and publishes articles on culture and theater. For 5 years he was director of the Cultural Center in Mechelen (Kunstencentrum Nona) where he directed by Ricky Seabra's Empire Love to Love You Baby and supported Seabra's works since 2002.
He is a member of several committees of the Flemish government as the Music Commission of the Ministry of Culture of the Government of Flanders. He is a consultant to the office of the Minister of Culture for artistic projects for young people and is part of the ministerial commission which creates directives for the performing arts.
Today he is part of the jury for the Theater Festival Brussels and is an advisor at the department of performing arts in RITS in Brussels and DasArts in Amsterdam. He is has a production company, Boris VZW, based in Brussels.